Advances in the real-time graphics research and the ever-increasing power of mainstream GPUs and consoles continues generating an explosion of innovative algorithms suitable for fast, interactive rendering of complex and engaging virtual worlds.
Every year the latest video games display a vast variety of sophisticated algorithms resulting in ground-breaking 3D rendering pushing the visual boundaries and interactive experience of rich environments. The focus of this course lies in bridging the game development community and the state-of-the-art 3D graphics research, encouraging cross-pollination of knowledge for future games and other interactive applications.
This course is the next installment in the now-established series of Siggraph courses on real-time rendering, bringing the newest and best of graphics practices and research from the game development community, and providing practical and production-proven algorithms.
This year the course includes speakers from the makers of award-winning games, such as Bungie, Valve, DICE, Crytek, Avalanche / Disney, Naughty Dog; middleware providers such as Geomerics; and the leading IHVs such as AMD and Intel. The talks will cover wide range of relevant topics such as character rendering and shading models, global illumination, shadowing solutions, a plethora of practical production systems for game development, such as artist-directable water flow pipeline, destructible environments, and particle effects.
This is the course to attend if you are in the game development industry or want to learn the latest and greatest techniques in real-time rendering domain!
<![if !vml]>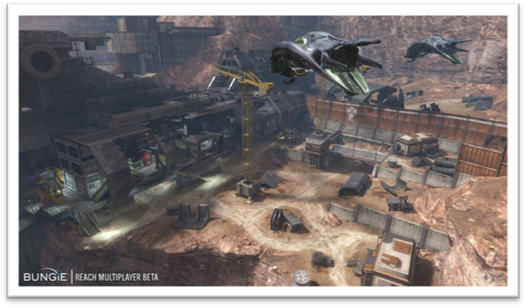 <![endif]>
Halo Reach (Xbox 360)
Developed by Bungie
Published by Microsoft (Fall 2010)